Buying Guide to Toasters and Toaster Ovens
Buying Guide to Toasters and Toaster Ovens
A toaster or a toaster oven is a basic kitchen appliance that is easy to operate. Because they are a helpful baking convenience, just about every American home owns one or the other, and sometimes both.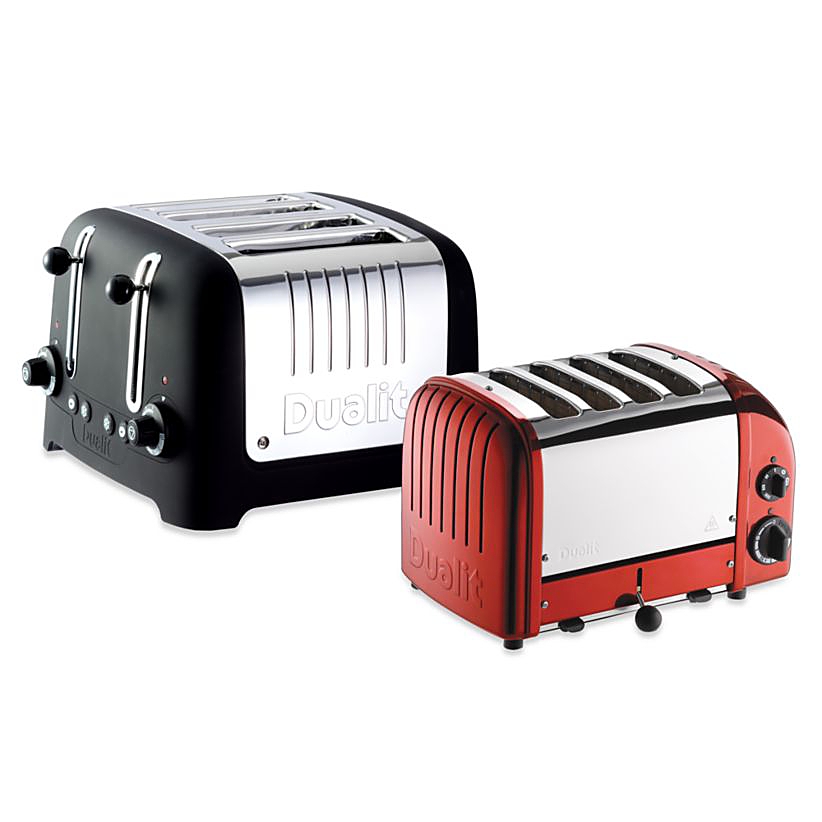 What is the basic difference between a toaster and a toaster oven?
| Toaster | Toaster Oven |
| --- | --- |
| Bakes or toasts bread products. | Bakes or toasts bread products. Also bakes, cooks, or reheat other foods. |
| Place the bread in slots, press a button or lever and the bread pops up when done. | Open a door and place the bread on a tray. Set the timer, which makes a sound when the bread is done. |
What do you want to toast?
Ask yourself which are you more likely to use. If you simply want to toast bread and bagels and nothing more, a toaster is the way to go. If you want other quick and convenient baking/cooking features in a countertop product then start with a more versatile toaster oven.
You should know there are two different types of toaster ovens.
| | |
| --- | --- |
| Regular Toaster Oven – Electric heating elements | Toasts and reheats food. |
| Convection Oven – Has fans that keep the interior air constantly moving. This method cooks food more evenly, is energy efficient and heats up quickly. | Toasts, reheats, defrosts, broils, roasts and bakes food. |
To decide between a toaster oven and a convection oven, ask yourself what you will use the oven for?
| You will | Choose |
| --- | --- |
| Toast bagels, reheat foods | Toaster oven |
| Pizza, cookies, roasts | Convection oven |
Also consider how much counter space is available, and what style are the other appliances in your kitchen.
Your best bet is to measure the area of counter space you've selected – including width, length, and height (to make sure it will fit under a cabinet).
Then look for a toaster or toaster oven that matches the color and finish of your other kitchen appliances.
You will also want to consider which features are important to you and look for those in your selection.
| Feature | Options |
| --- | --- |
| Toaster Capacity | Holds 2 slices, 4 slices, slots wide enough for bagels |
| Toaster Oven Capacity | Measured in cubic feet and can vary from holding two to six slices of bread to a 12" pizza. |
| Interior | Non-stick |
| Exterior | Cool touch |
| Control Types | Touch pad, dial, button, lever |
| Toast Shade Selector | Light to dark, separate selectors for each slot |
| Cooking Settings | Warm, defrost, reheat, programmable timer, pre-programmed options |
| Accessories | Crumb tray, broiler insert, clock, wire rack with variable slots |
| Temperature Range | 150 - 450 degrees, broil |
| Don't forget | Self-cleaning or continuous cleaning, a ready light or sound notification, hands free auto slide out try, auto shut off function |
| Warranty | Coverage varies from 90 days to one year depending on the manufacturer |