Buying Guide to Bakeware
With today's well-designed bakeware, you can make tempting treats like cupcakes and cookies and tasty entrees like enchiladas every time you turn on the oven. Deciding which of the many products on the market to add to your collection requires understanding your baking needs and the various bakeware products and their capabilities.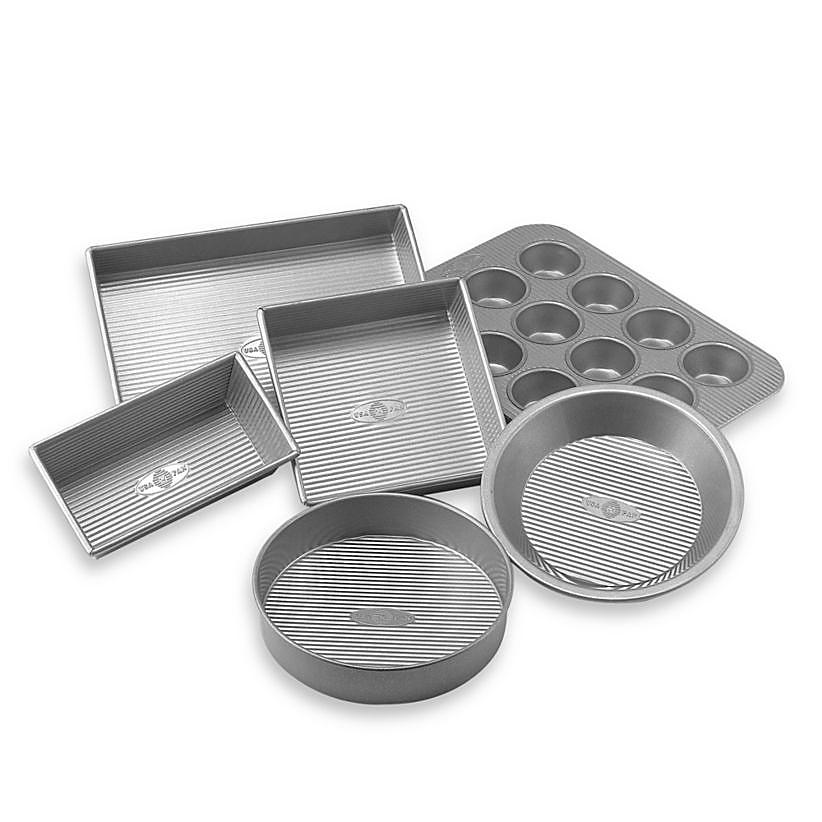 Do you really need several different types of bakeware?
Baking is precise and requires you to choose the right bakeware for the job. There is a good reason why cookie sheets are thin and have low sides. They are designed that way, because you don't want the bottom of the cookie to cook faster than the top. Bake brownies, on the other hand, and you want a thicker bottom and steeper sides, which facilitates slow, even baking from the inside out. And a large, lasagna requires a casserole baking dish with deep sides to keep the food moist.
How do you determine what bakeware pieces you need?
Taking a close look at your baking habits will help you determine what specific bakeware to add to your collection. Do you bake a lot of cakes? Then you'll want at least two or maybe three round or square cake pans so you can make layered cakes. Or are you more of a bread baker? Loaf pans are a necessity in order to oven bake bread. Like to make pies? Get two different sized pie pans.
Should you get a bakeware set?
A set ensures you have the right tool when the need arises – from family baking to picnics, office potluck and school events, to parties. Most bakeware sets come with standard baking pans for making cupcakes, cakes, cookies, loafs, brownies/bars, casseroles and side dishes.
If you tend to find yourself mostly baking cookies, you will want two cookie sheets, so that you can put a new batch in while the other is cooling.