Get up to $100 in Rewards!
Get up to $100 in Rewards!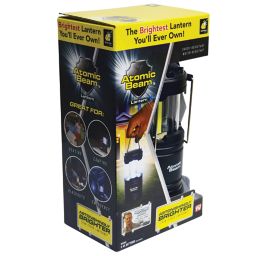 Black no size Utility Lights
When faced with a power outage, an unlit walkway, a dark closet or a desire to walk down the hall without turning on an overhead light, you need options; modern, energy–efficient LED lights offer brilliant illumination and lots of versatility. Browse our extensive selection for ideas and solutions including LED tap lights, remote control LED puck lights, projectable nightlights, LED under cabinet lights, pop–up lanterns, LED rechargeable lanterns, stick and click lights, dynamo–powered LED flashlights, LED headlamps, LED headlights and more. An LED lantern is ideal for camping, power failures, emergencies and more; an LED utility light may be used to illuminate dark closets and cabinets along with attics, basements and storage spaces. LED nightlights offer safety, security and efficiency; choose from motion and light sensitive models. Enjoy peace of mind when you keep a flashlight or lantern handy in your home and car.