Sharper Image
Wedding Registry Favorite
Free Shipping on Orders Over $39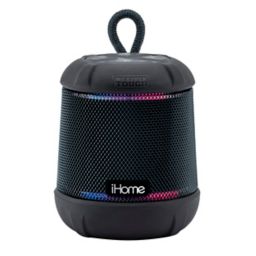 iHome
Free Shipping on Orders Over $39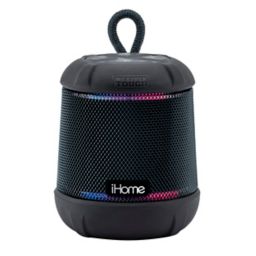 Audio & Electronics
Smart Home Electronics
Considering updating your home? Whether you plan to sell or stay, smart home products can enhance your quality of life by improving connectivity, safety, security, convenience and peace of mind. It's an investment that pays immediate dividends and offers value over time. Tech-savvy or technophobe, you'll find it easy to check out the home electronics marketplace at Bed Bath & Beyond – browse any time for ideas and information; when you find what you like, order using your smart phone or tablet. Shipping is free on orders over $49.
Get connected
Connectivity is key, so if you seek to create a connected home, you'll want plenty of portable chargers and power banks along with enhancements such as HD indoor antennas, charging hubs, ethernet cables and power strips with surge protectors. When you've got power, you've got options – consider home entertainment enhancements such as Bluetooth® portable speakers and shower speakers, portable and retro USB turntables, outdoor speakers, media player radios, alarm clocks and party speakers.
Smart, safe and savvy
Smart home devices such as motion-activated cameras and video doorbells offer peace of mind and give you greater control of your surroundings. Looking to cut energy costs? Invest in a smart thermostat and save on monthly energy bills even as you enjoy a climate-controlled environment. Smart light bulbs, lamps, switches and electrical outlets allow you to control lights, appliances and other electrical devices whether you are at home or away, offering greater security and safety in and around your home while also having the potential to reduce energy use. Keep tabs on pets, kids and belongings with video cameras and Wi-Fi-enabled video monitors. Get and stay connected with a voice assistant – it allows you to listen to sports, news, weather and other entertainment options while keeping track of everything from shopping and to-do lists to reminding you of appointments and the need to replenish household supplies.