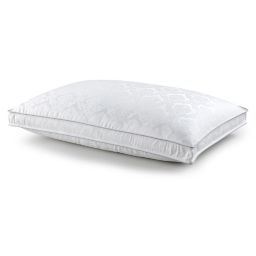 Wamsutta
Free Shipping on Orders Over $39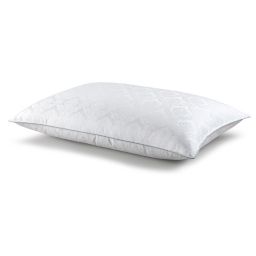 Wamsutta
Free Shipping on Orders Over $39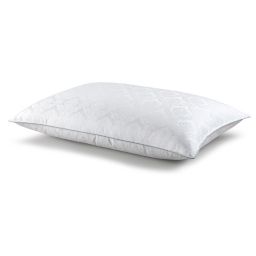 Luxury White Bedding
What is it about white bedding that is so inviting, and why is it the number one choice in the finest European luxury hotels? There are multiple reasons, starting with the practical fact that white bedding is easily laundered in hot water with bleach – it's understandable that any hotel would prefer such bedding because they can sanitize it after every use; white bed linens look more hygienic – it's easy to see everything on a white surface, so you can slip between the sheets with confidence. Practicalities aside, white connotes cleanliness, purity and a sense of calm; it lightens and brightens a space, making it look roomy, airy and inviting – the very impressions you want in an upscale hotel room or your own bedroom.
When shopping for a luxury white comforter, sheet set or bed pillows, the quality is obvious – there's no place to hide inferior materials or mediocre craftsmanship, which is one reason why a white comforter set is such a popular choice. When selecting a luxury comforter, hallmarks of quality include high thread count covers crafted of pure long staple or verified pima cotton, bafflebox construction which keeps the fill from shifting, corner loops to hold the duvet cover in place and white goose down fill that has been washed to remove impurities. White luxury sheet sets are generously sized with a deep gusset on the fitted sheet and generous hems on the flat sheet and pillowcases; details such as embroidered trim, intricate needlework and double-stitching enhance both durability and design.
What bedding is best?
Whether you seek a white comforter set, a sheet set or a luxury down pillow, the best bedding comes from reputable brands who stand behind their products; Wamsutta® has been producing premium quality bed linens and home textiles since 1846 – the quality is evident in each and every item. Enhance the beauty of your home and your sleep experience – invest in luxury bed linens and enjoy a blissful night's sleep.