Spend $400 online, get $100 in rewards
Wedding Registry Favorite
Spend $200 online, get $50 in My Funds rewards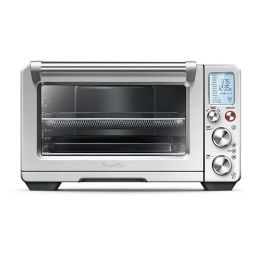 Breville Slow Cookers & Multi Cookers - Programmability: Programmable
Slow cookers are a great kitchen appliance solution that helps save time! Prepare delicious, nutritious meals even while you're away. Assemble meals in the morning, head to work and come back home for a dinner that's ready to eat. Cookers require less energy than standard ovens but still cook tender and tough cuts of meat without sacrificing taste. Great for stews, soups, casseroles, roasts, and lots more. Choose from a number of styles made by top designers including
Crock-Pot®
,
Cuisinart®
and
KitchenAid®
.
Multi-cookers are another great option to consider for the kitchen. These cookers allow you to do more than just slow cooking. When set on a higher temperature you can evenly cook meat and vegetable dishes in half the time. Bed Bath & Beyond has plenty of different options to choose from. Just as slow cookers, a multi-cooker will help save time and energy.
The Original Set It and Forget It
Slow cookers and multi-cookers serve as the perfect gift for the "busy body" in the family. These cookers allow you to prepare hearty meals with little to no effort. Throw ingredients in, set the temperature, and let the magic happen. Nowadays, cookers come with lots of different features. The ability to program when and how long to cook is by far a consumer favorite. As the saying goes, "work smarter, not harder". Bed Bath & Beyond is here to take care of your cooking needs. Stop by today!