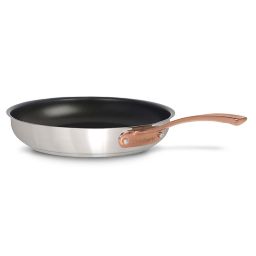 Cuisinart
Free Shipping on Orders Over $39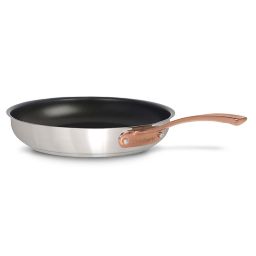 Cuisinart Frying Pans & Skillets
Yep, we're pretty excited about our collection of skillets and frying pans. We've brought together the best from top brands and manufacturers in dozens of varieties and sizes to make sure you find exactly what you're looking for. So, what are you looking for today? Browse our entire collection or search by what's most important to you. Shop by price, customer review, or material – think copper, stainless steel, non-stick,
cast iron
. Dishwasher safe or hand wash? Sweet color selection? We have all the info you need. Buy your favorite cookware with confidence at Bed Bath & Beyond.
Every home chef needs one indispensable tool in their kitchen – so find one that will last a lifetime. Skillets get the job done, and with style. When you shop with us, you know you're getting the best quality and the biggest variety in frying pans and skillets. Make your favorite foods sizzle, sear, and steam as you whip up eggs, steaks, stir-frys, skillet breads, and so much more. And if you thought that all pans looked, cooked, and felt alike – no, no, no. You'll discover so many different colors, materials, designs, and sizes in our collection; you'll wonder why you didn't get here sooner!
No-stick pans now means no mess later
If you're looking for a
great frying pan
that will deliver outstanding performance without breaking the bank – or your scouring pad – try one of our non-stick pans. Forget the days of soaking pots and pans in the sink overnight. Food slides right off, making frying easy and cleaning up even easier. We have a huge selection of PFOA-free non-stick pans, with stay-cool handles and sturdy construction. Go ahead and work that pan or skillet, and it'll keep working for you. Happy shopping!