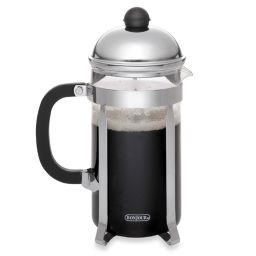 Bonjour
Free Shipping on Orders Over $39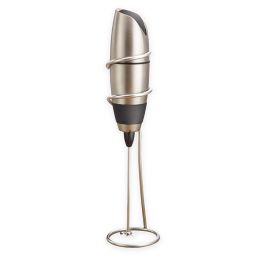 Bonjour
Free Shipping on Orders Over $39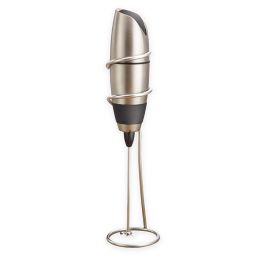 Bonjour Coffee Gifts
Love a jolt of java in the morning? If you love coffee or know someone who does, you'll love our gift suggestions and selection for tea and coffee lovers. Browse our carefully curated collection any time of the day or night for ideas, inspiration and gift solutions; arrange for convenient delivery with a click of the mouse. Choose from a wide array of coffee makers including single serve brewers, French presses, thermal and glass carafe systems, pour over coffee kits, cold brew coffee systems and more. Get coffee and tea gifts for her like monogram , coffee mugs, coffee pods and syrups, frothers, coffee and espresso presses, coffee mill grinders, travel mugs, stackable coffee mugs, coffee pod carousels, coffee wall art and more. Coffee gifts can be fun, functional and flavorful; coffee accessories will be used and enjoyed every day while specialty coffee pods and flavored syrups encourage experimentation.
Our experts here at Bed Bath & Beyond love shopping for tea and coffee gifts. For her or for anyone in your life who adores caffeine, our coffee and tea accessories are always a big hit. Just browse through our collection and you'll find something for everyone from the "grab and go" coffee drinker to the most obsessive coffee expert you know. For the person who's never met a coffee drink they didn't love, check out multi-purpose machines that make lattes, cappuccinos, and espressos. Are they super into coffee beans and roasts? Browse through our selection of top of the line grinders. And we haven't forgotten gifts for tea lovers. A new custom mug or teacup gift for her, maybe?
Cool Gifts for Tea and Coffee Lovers
Just a few years ago, if you wanted high quality, fresh gourmet coffee, you had to go to a craft coffee shop and pay high prices. Now, you can have barista-style coffee and tea items in your own kitchen, at the ready for your AM or PM cravings. And, when you're looking for gifts for her, you can't beat anything caffeine (or herbal tea)! All the choices might seem overwhelming if you're not completely sure what you're looking for. But we have something for every tea and coffee lover and something to fit every wallet. Use our easy filters to search by product type, brand, or price. Pro tip - just a quick look at product types can spark a lot of inspiration! Other ideas? Monogrammed and themed coffee gifts for her, personal coffeemakers, milk frothers, and even coffee-themed home décor! Whether it's morning breakfast or afternoon tea, make her day with one of these great gifts.