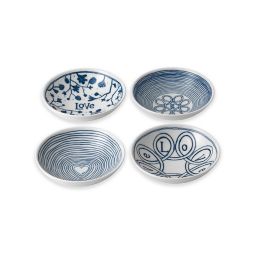 ED Ellen DeGeneres
Get up to $250 in rewards!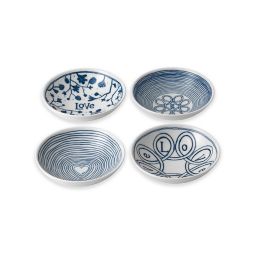 ED Ellen DeGeneres Bowls
Limited space or a large kitchen, it's important to equip it with everything you need to prepare and serve food, and bowls are an important part of the mix. Whether your meal preparation involves dumping cereal into a bowl or cooking mise en place (this requires ingredients be measured, cut, grated, peeled, etc. and placed in bowls for quick meal assembly), a good selection of bowls in assorted sizes is essential. Browse our carefully curated collection any time for ideas, inspiration and meal preparation, serving and dining solutions; arrange for convenient delivery using your smart phone or tablet. Perhaps you seek a thoughtful wedding or housewarming gift – a salad serving set consisting of a large salad bowl and matching serving bowls is affordable and appropriate. Looking for the prefect soup bowl – compare French onion soup crocks with lids, soup mugs, ramekins. Dine on casual dinnerware or fine china? Whatever your preference, a mixed set of deep and shallow basic white bowls can be used to mix, match and extend your options so there's no need to wash up between courses and use the same ones over again; a set of dessert bowls makes a lovely hostess gift. Seek a cereal bowl that's not too big or too small but just right – compare fruit, rice, ice cream and all-purpose bowls to find the ones that best suit your needs; a monogrammed bowl eliminates morning mix-ups and is great for use in a university dorm or at work. A set of mixing bowls along with a serving bowl set are kitchen basics while small nut dishes, mini bowls and tapas bowls are helpful for food preparation and serving. Pasta lovers can't live without a pasta bowl set, which typically consists of a large pasta serving bowl and smaller matching ones for dining.