More Options Available
Wedding Registry Favorite
Free Shipping on Orders Over $49
Some Items Eligible for Free Shipping Over $49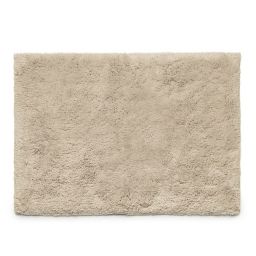 Under The Canopy Bath Rugs
Bathroom rugs don't have to be only practical. Practical, sure, but how about comfort, style, and affordability? We spend a lot of time in the bathroom – grooming and bathing and all that other stuff. So it stands to reason that your rug or bath mat is comfortable, durable, and stylish. We have hundreds to choose from, in dozens of color combinations and sizes, to help you find the perfect fit for your personal space. Or, check out our bath collections to take the guesswork out of mixing and matching.
You should keep a few things in mind when shopping for a new bathroom rug. What size will you need? Will you need more than one for the size and shape of your bathroom? Also, make sure your rug has non-skid backing to ensure safety. Next, think comfort. It feels great to sink your feet into a nice soft rug or bath mat. We have tons of materials to choose from, including memory foam. And of course, choose something that complements your unique style.
Modern bath mats and rugs
Ready to give your bathroom or powder room a brand new look? Guests coming to visit or just ready for a change? Take advantage of great style and value here at Bed Bath & Beyond. Switching out your bathroom décor with a new rug or bathmat and other accessories is a simple and affordable way to update a room's look. With such a wide variety of colors and patterns available at such great prices, you can switch things up whenever the mood strikes.