Get up to $100 in Rewards!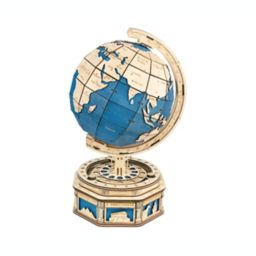 Kids Toys - Product Type: 3D Puzzles - Price: $201 - $300
Make the most of play fun with fun and educational kids toys. Play time is an important part of child development at every age — our comprehensive selection of children's toys has something for your child at every age from toddler to teen. Imagination takes flight with a remote helicopter or race car and inhabits every nook of a dollhouse or play castle; marker makers, picture makers, crayons or a spirograph all help to encourage creativity and awaken artistic skills while musical toys encourage rhythm and vocal talents. Plush toys are cozy companions to your little one — nap time buddies, car seat pals, keeper of secrets and special friends — stuffed animals are comfy critters every child loves and they make the perfect gift. Puppets and puzzle games are great for solo and group play plus they help to promote hand eye coordination, spatial relations, problem solving and abstract thinking. Think outside the toy box — shop buybuy BABY Canada and find creative toys, great games and celebrate fun.