Bed Bath & Beyond- Winnipeg
Open Today Until 8:00PM
140-600 Empress StreetWinnipeg,MBR3G 0R5CA
(204) 775-0049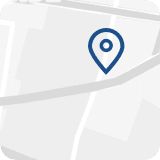 Directions
In-Store Shopping & Pickup
shop some of our favorite categories
what our customers are saying about Winnipeg
customer reviews
258 reviews
Bed Bath & Beyond Canada Customer | 88 days ago | Curbside Pickup
There were way too many reminder text and emails about the order being ready. Other than that, everything was fine.
Bed Bath & Beyond Canada Customer | 95 days ago | Same Day Delivery
Extremely fast delivery on our order. We received it in 90 minutes from order placed to being in our hands.
Bed Bath & Beyond Canada Customer | 96 days ago | Curbside Pickup
I am very disappointed with the Winnipeg Bed, Bath & Beyond Store. the lack of suitable packing by the cashiers is very alarming. Twice I purchased 6 stoneware dinner plates and the cashiers put the heavy plates in your thin little BB&B plastic bags. The first time, she wrapped them carefully in paper and the second time, a different cashier wrapped each plate in a single sheet of paper. Once wrapped, she put the pile of 6 plates into a single BB&B plastic bag and went to hand it to me. I asked it she would at least double bag it. She did, but that is really inadequate to send a customer out with stoneware dinner plates packed up so lightly. I had ordered some dishes on the BB&B website and had them shipped to my home, the packing was done the way it ought to be done when you are spending good money on breakable and shippable dishes. Makes me think that I shouldn't bother to go to the store but it's frustrating when you want to support local.
Bed Bath & Beyond Winnipeg
Whether you're looking to equip your house with the basics like bedding and cookware or looking to give your space a stylish update with home décor, the Bed Bath & Beyond® store in Winnipeg has everything you want and everything you didn't know your home needed. Look to Bed Bath & Beyond as a one-stop-shop for all your household essentials and home goods. Also, with top brands you love like Nestwell™ , Simply Essentials™ , Our Table™ , Dyson , and more, it's hard to resist making Bed Bath & Beyond your first stop when in the Winnipeg area.
Check out the latest household items, browse and buy:
Comforters, duvet covers, sheets, and bedding basics
Bath rugs, bath towels, and shower curtains
Rugs, window curtains, and wall art
Cookware, cutlery, and kitchen gadgets
Air fryers, coffee makers, and slow cookers
Cleaning supplies, vacuums, and storage solutions
Sale and clearance merchandise
Heading back to campus? When it comes to preparing for college life, Bed Bath & Beyond is your one-stop shop for all the Back to College essentials. Whether you're living on-campus or off-campus, Bed Bath & Beyond's college necessities like twin XL sheets, storage solutions, and dorm décor are all must-haves for a new school year. Plus, with helpful online tools like Pack & Hold®, College Savings Pass, 3D College Room Designers, and interactive college checklists, you will be well-equipped to make your dorm room or apartment the perfect home away from home. Also, don't forget to create a college registry to guarantee you've got all the essentials!
Just engaged? Congratulations! With a huge selection of bedding, bath, cookware and more, we understand that figuring out what you want to put on your wedding registry can feel overwhelming. Luckily, Bed Bath & Beyond is here to make registering for your wedding the least of your worries by guiding you through the process step by step with features like registry checklists, registry guides, and registry favorites. Whether you currently live together or are preparing to move into your new home, let Bed Bath & Beyond's in-store experts at Winnipeg help you select your favorite household items and create the perfect wedding registry.
Need the perfect housewarming or hostess gift? In addition to housewares and home goods, this store has an excellent gift selection. Use the gift registry feature to create a birthday registry, baby registry, housewarming registry, or anniversary registry.
Visit our Bed Bath & Beyond Store in Winnipeg to see what's new.