Bed Bath & Beyond- Abbotsford
Open Today Until 8:00PM
32700 South Fraser Way, Unit 65Abbotsford,BCV2T 4M5CA
(604) 853-7654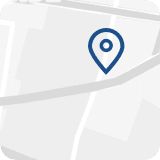 Directions
In-Store Shopping & Pickup
shop some of our favorite categories
what our customers are saying about Abbotsford
customer reviews
81 reviews
Bed Bath & Beyond Canada Customer | 86 days ago | Same Day Delivery
Fast delivery, driver left package on side of house.
Bed Bath & Beyond Canada Customer | 93 days ago | Same Day Delivery
I was expecting my order "Estimated Delivery 5/18 - 5/23" so was very surprised to get a text saying it would be delivered today :)
Bed Bath & Beyond Canada Customer | 97 days ago | Same Day Delivery
I specifically asked that the order be delivered to the coach house and left a large note on the door that said coach house. However, it was delivered to the main house and the person who lives there sends all mail and parcels back that do not belong to him fortunately I was able to grab them from the bsmt suite door before he got home. I don't feel safe having items delivered from BB and Beyond if delivery instructions are not followed. Nothing to do with product
find other stores nearby
1- Langley
Open Today Until 8:00PM
19860 Langley Bypass, Unit 100
Langley,
BC
V3A 4Y1
(604) 533-1435
2- buybuyBABY Langley
Open Today Until 8:00PM
19860 Langley Bypass, Unit 110
Langley,
BC
V3A 4Y1
(604) 533-1565
Find More Stores Nearby
Bed Bath & Beyond Abbotsford
Whether you're looking to equip your house with the basics like bedding and cookware or looking to give your space a stylish update with home décor, the Bed Bath & Beyond® store in Abbotsford has everything you want and everything you didn't know your home needed. Look to Bed Bath & Beyond as a one-stop-shop for all your household essentials and home goods. Also, with top brands you love like Nestwell™ , Simply Essentials™ , Our Table™ , Dyson , and more, it's hard to resist making Bed Bath & Beyond your first stop when in the Abbotsford area.
Check out the latest household items, browse and buy:
Comforters, duvet covers, sheets, and bedding basics
Bath rugs, bath towels, and shower curtains
Rugs, window curtains, and wall art
Cookware, cutlery, and kitchen gadgets
Air fryers, coffee makers, and slow cookers
Cleaning supplies, vacuums, and storage solutions
Sale and clearance merchandise
Heading back to campus? When it comes to preparing for college life, Bed Bath & Beyond is your one-stop shop for all the Back to College essentials. Whether you're living on-campus or off-campus, Bed Bath & Beyond's college necessities like twin XL sheets, storage solutions, and dorm décor are all must-haves for a new school year. Plus, with helpful online tools like Pack & Hold®, College Savings Pass, 3D College Room Designers, and interactive college checklists, you will be well-equipped to make your dorm room or apartment the perfect home away from home. Also, don't forget to create a college registry to guarantee you've got all the essentials!
Just engaged? Congratulations! With a huge selection of bedding, bath, cookware and more, we understand that figuring out what you want to put on your wedding registry can feel overwhelming. Luckily, Bed Bath & Beyond is here to make registering for your wedding the least of your worries by guiding you through the process step by step with features like registry checklists, registry guides, and registry favorites. Whether you currently live together or are preparing to move into your new home, let Bed Bath & Beyond's in-store experts at Abbotsford help you select your favorite household items and create the perfect wedding registry.
Need the perfect housewarming or hostess gift? In addition to housewares and home goods, this store has an excellent gift selection. Use the gift registry feature to create a birthday registry, baby registry, housewarming registry, or anniversary registry.
Visit our Bed Bath & Beyond Store in Abbotsford to see what's new.