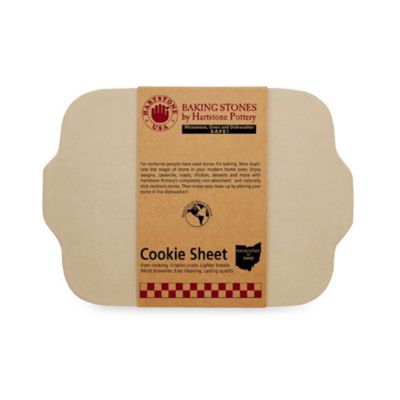 It can be used as a pizza stone for square and rectangular pizzas.
Season it with any rubbed or sprayed cooking oil the first time you use it and you won't have to treat it after that.
In fact, you can put it in the dishwasher with all of your other dinnerware after it's treated.
You can cut and serve your food right from the lead-free and cadmium-free stone's surface, plus it's freezer to oven safe and microwave safe.
Measures 12" L x 15" W.
SKU # 16210277